Yugo.
Supporting Gen Z students to live their best lives by providing student housing that offers a truly unique experience.
Yugo is for students and is powered by students, addressing their demands for sustainable, educational and personal growth.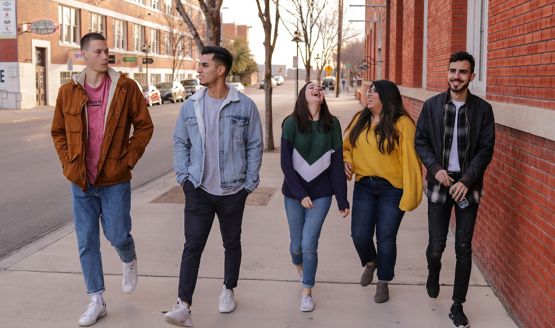 As the first global student housing operator of its kind, Yugo offers a truly differentiated living experience that is environmentally and socially conscious, emotionally supportive and safe.
Yugo is headquartered in Denver, Colorado, US and Bristol, UK, and was launched by GSA founder Nicholas Porter, through the merger of his successful international operating brands.
Students who are happy with their housing are ten times more likely to be happy with their university experience.
Delivering value with Yugo
A collaborative approach between GSA and Yugo creates value for our assets.
Through Yugo, GSA is able to access powerful data-driven reporting, digital connectivity and economies of scale from Yugo's global operations, suppliers and teams.
Yugo operates GSA properties across our key higher education markets from Seattle to Melbourne.
To find out more, visit Yugo.com.