Live your best life.
Creating a better world for all and a sustainable environment for our students.
At GSA, we work closely with our operating partner, Yugo, to create healthy and safe places that support our students in reaching their potential during university life and beyond. Together, we implement a range of initiatives to achieve this.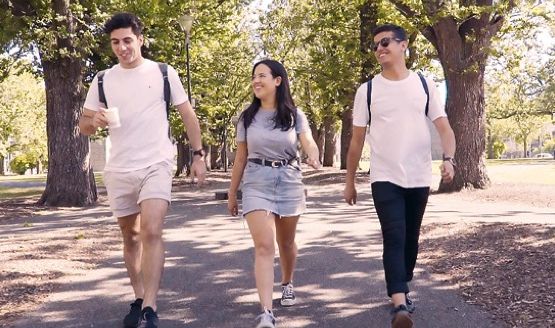 As a global organisation, Yugo understands its responsibility to behave sustainably and ethically, be aware of the consequences of its actions, and leverage positive network and trickle-down effects where possible. Ultimately its goal is simple: "do less harm".
Yugo supports students through three core pillars of YugoEco, YuPro and YuGrow.
YugoEco is about being at the forefront of innovating student living spaces and creating a new standard that aims to inspire others to do the same. It represents Yugo's commitment to creating a better world for all and a sustainable environment for our students and teams.
To deliver on this commitment, Yugo has established the "Yugo Movement", a global group of students who will work together to bring Yugo's sustainability efforts to life. They will represent their fellow students, taking action on important changes to our Yugo spaces around the world.
Yugo's student-led approach focuses on three pillars of difference.
Yugo will join forces with students to help them design and live a more sustainable lifestyle and build a better future for the planet and for themselves.
Yugo will provide opportunities for students to shape and lead holistic living programmes that encourage balance, inclusion and community.
Yugo will support students' transition to and from student life by offering training, workshops and internships that enable social and economic mobility and opportunity.